This course program requires not only the analysis of  self - professional experience but also the result of self-observations of basic elements od level activity.
About the course
This course focuses on:
understanding of interdisciplinary and humanitarian nature of job factor;
deep learning of the main principles in various branches of contemporary science of labor;
development of methods of effectively organized activity and serviceability and fatigability regulation;
basic skills formation with using of classical personal professional orientation diagnostics methods.
learning of work motivation basic theoretical approaches;
learning of the professionalism and professional crises concepts;
development of effective career planning technologies.
Target Audience
HR managers, specialists who need to deal with motivation techniques and effective management techniques of work
Students of full-time or part-time Bachelor program of humanities and management areas of education
Masters and postgraduate students with different backgrounds, bachelor at different universities and in different professions
Needed Learner Background
Basic general cultural competence of bachelor underclassman
Learning Outcomes
At the completion of the course the learners should acquire the following skills:
Recognizing employee various functional status in work activity.
Understanding a personal professional orientation type.
Understanding basic work activity motivators.
Determining the professionalism level and professional destruction indicators.
Using supporting personal professionalization basic procedures.
Earn a Course Certificate
When you successfully complete your course, you'll receive an electronic Course Certificate issued by the University and Coursera.
Course Certificates can enhance anyone's lifelong education. Use your Course Certificate to help you to find a better job, gain valuable credentials, or build on what you already know. Many students list their accomplishment on their résumés/CVs and include it on social media/career profile profiles.
Terms and Conditions
The course is free. To access full course content, you'll need to register on the platform Coursera and to enroll in the course.
Instructor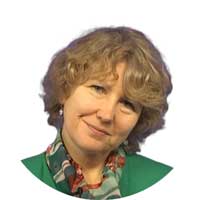 Valeria Petrova
Candidate of Psychology, Associate Professor, Department of Organizational Psychology, Faculty of Psychology